Posted by Olivia Lunsway on May 19th 2020
Baked Salmon Filet with Dill and Red Onion Relish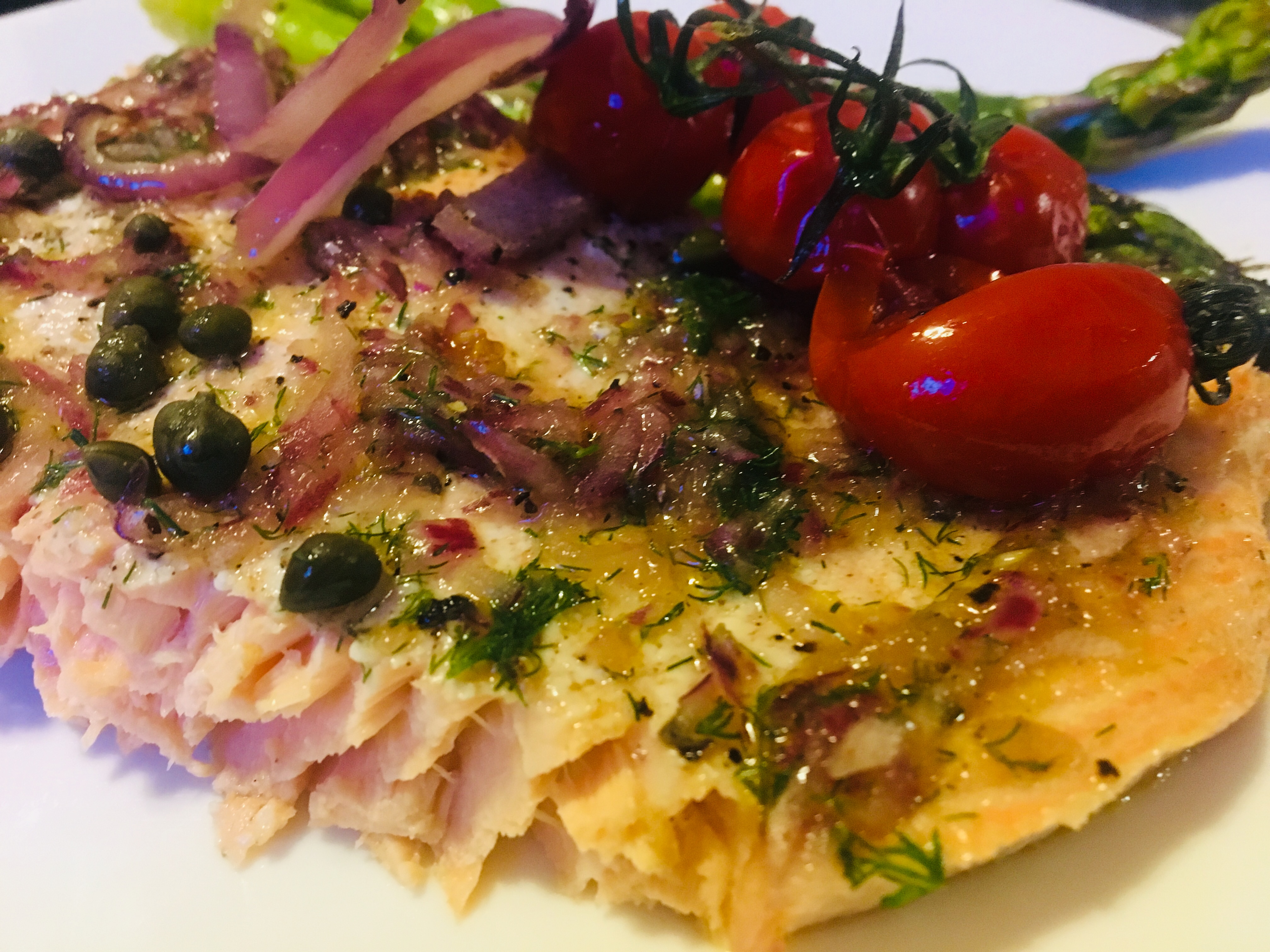 2-3lb salmon filet
2-4 Tbsp TSOOC Wild Fernleaf Dill Olive Oil
1/2 cup finely diced red onion
1/2 cup chopped dill, 4-5 extra fronds (optional)
2 Tbsp TSOOC Sicilian Lemon White Balsamic
1 Tbsp capers (optional)
salt and pepper to taste
Preheat oven to 425F
In a small bowl combine TSOOC Sicilian Lemon White Balsamic, red onion, chopped dill, capers, salt and pepper. Let sit at room temperature while you prepare your salmon.
Pat salmon dry and place on parchment paper-lined baking sheet.
Drizzle with enough TSOOC Wild Fernleaf Dill Olive Oil to coat and season with salt and pepper. Place extra dill fronds on the underside for added flavor.
Bake for 15-20 mins until salmon flakes easily.
Remove from oven, and immediately spoon relish generously over the salmon.
~Serve with fresh seasonal vegetables~