Posted by Olivia Lunsway on Dec 6th 2019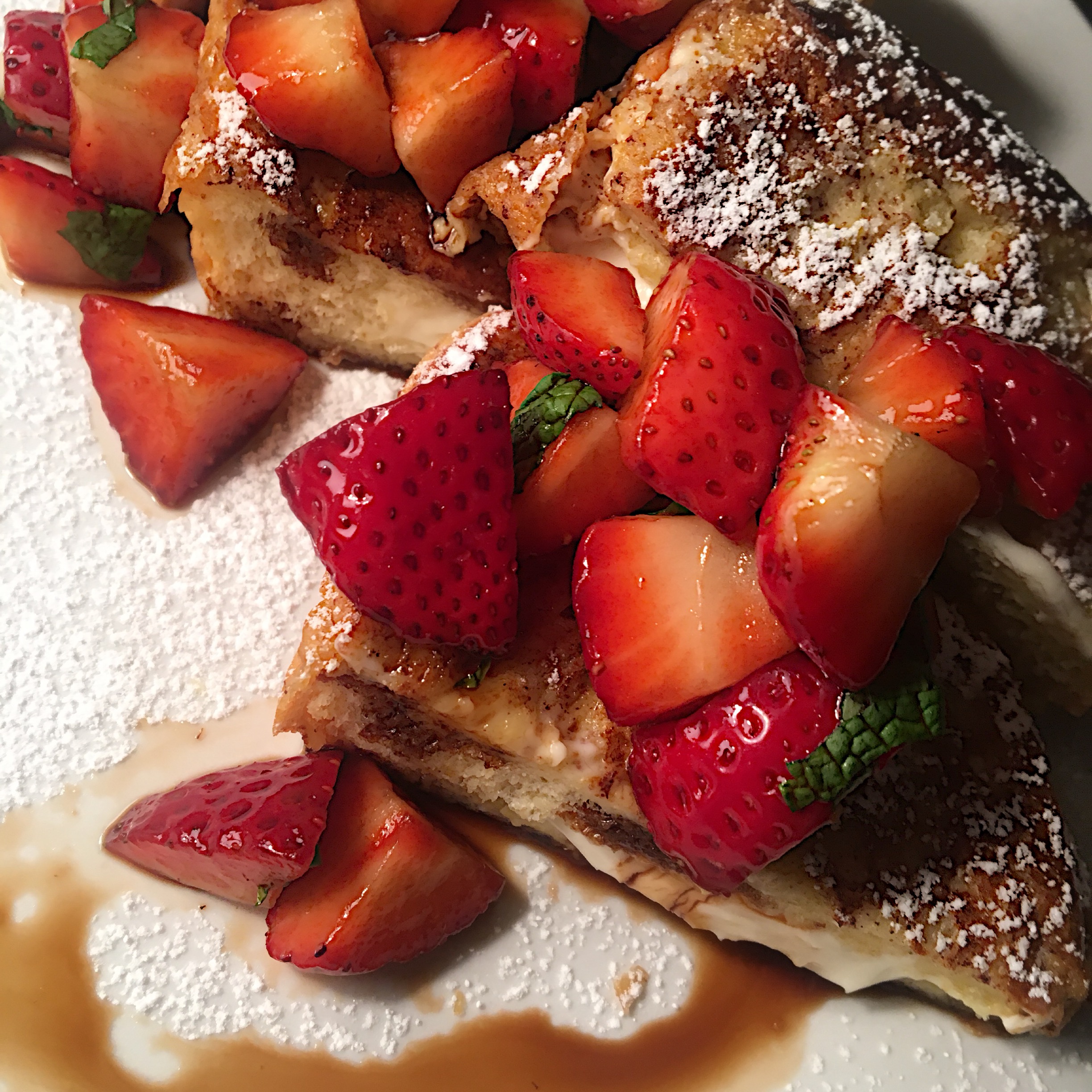 Christmas morning is all about giving and receiving gifts, and spending time with family and friends. Here is an easy recipe you can make the day before for a perfect breakfast or brunch.
1 large loaf of Brioche or Italian bread (day old is best)
8oz marscapone or cream cheese (room temperature)
3 Tbs sugar or equivalent sweetener of your choice
1tsp vanilla extract
zest of half a lemon
pinch of salt
4 eggs
1 cup milk or non-dairy alternative
1 tsp ground cinnamon
4 Tbs TSOOC Butter Olive Oil
2 Tbs TSOOC Chocolate Dark Balsamic
2 cups fresh strawberries, sliced
2 Tbs Mint leaves (optional)
confection sugar for dusting
In a small bowl stir together strawberries, TSOOC Chocolate Dark Balsamic and mint leaves, set aside
In a medium bowl beat marscapone, sugar, vanilla, lemon zest and salt together until smooth.
Cut bread into 1 1/2 inch slices and carefully cut a pocket in each slice
Fill each pocket approximately 1-2 Tbs of cheese filling
In a shallow dish combine eggs, milk and cinnamon
Coat both sides of the bread (you can even do this the night before)
Set a griddle to medium temperature and coat pan in TSOOC Butter Olive Oil
Cook each piece on both sides until golden brown
Dust with powdered sugar and top with strawberries in balsamic. Enjoy!