Posted by Olivia Lunsway on Mar 9th 2020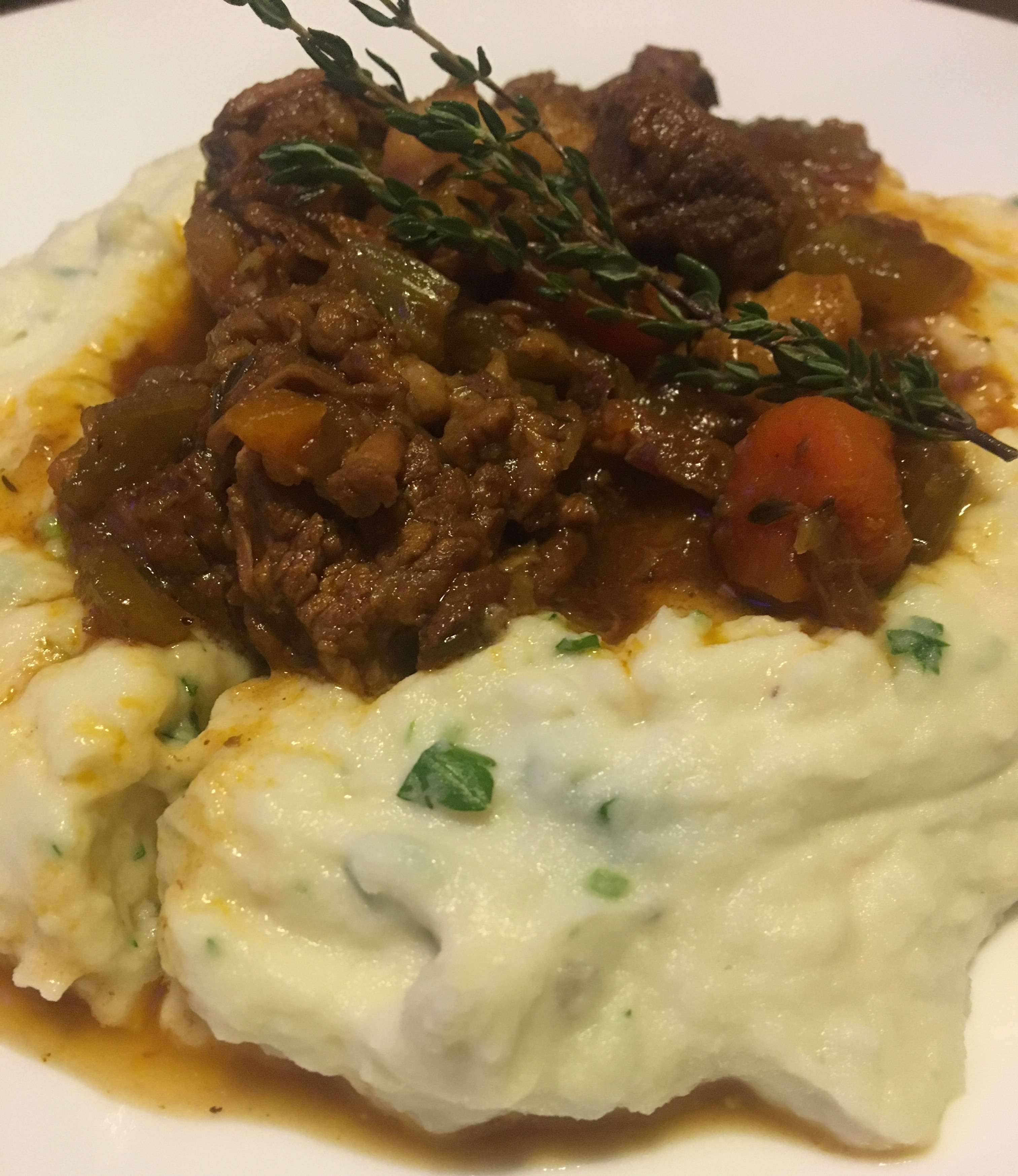 2lbs beef chuck cut into 1 1/2 inch pieces, patted dry

salt and pepper to season beef

2-4 Tbsp TSOOC Olive Wood Smoked Olive Oil

2 onions, chopped

6 cloves of garlic, minced

2 Tbsp TSOOC Neapolitan Herb Dark Balsamic

1 Can of Irish stout (like Guiness brand)

1/4 cup tomato paste

6 sprigs of fresh thyme (1Tbsp of dried will work too!)

3 carrots, cut into 1 inch pieces

4 ribs of celery

3 parsnips, cut into 1 inch pieces

2 cups of beef stock

salt and pepper to taste
Pat beef pieces dry and season with salt and pepper.
In a large dutch oven or stew pot on medium-high heat, add TSOOC Olive Wood Smoked Olive Oil, brown the beef pieces in batches, remove from pot and set aside.
Reduce the heat to medium, and add onions until slightly caramelized, add in the garlic, and stir in the TSOOC Neapolitan Herb Dark Balsamic and Irish stout while and stir.
Add in the beef pieces and other remaining ingredients, cover and reduce heat to simmer for approximately 2 hours, or until fork tender
Uncover, and raise heat to medium-high while stirring until you have reached the desired thickness.
~Serve with mashed potatoes~